SHIP SUPPLY AND SERVICES
HAMMAMI & SONS COMPANY
HAMMAMI & SONS SHIP SUPPLY was formed in 1972 by Mohamed El Hedi Hammami with his father in a small office near Bizerte Port.
Initially only supplying provisions, over the years Mr. Hammami expanded the business to cater for the growing demand for deck, engine, safety and cabin stores.
In 2001, Mr. Walid Hammami joined the business allowing for his father to immediately expand with the opening of a branch office in Tunis, near to Rades port.
This expansion created the need for more storage so an investment into a 900m2 warehouse in Bizerte was finalized the following year.
With the conversion of the facility into a state of the art multi-regime storage facility in 2015, the company further advanced its position as the leading ship supplier in Tunisia.
HAMMAMI & SONS SHIP SUPPLY is an ISSA, IMPA, and SHIPSERV certified company.
4 Generations of Ship Supply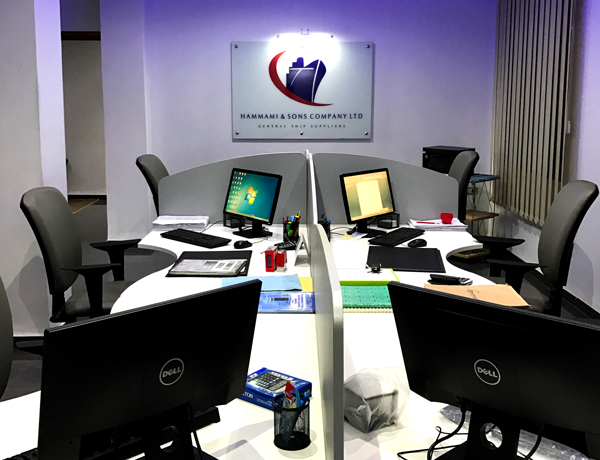 Half a century of experience in every tunisian port.
PROVIDING MODERN SUPPLY CHAIN SOLUTIONS IN EVERY TUNISIAN PORTS
Today, Hammami & Sons provide a complete ship supply and catering support service in all ports of Tunisia, 24 hours a day, 7 days a week.
Excellence in ship supply
More than +
4000 Certificate
Certification is a guarantee of quality